Questions for Feature Friday
Who are you and where are you from?
David Flewwelling of Red Deer, AB
Company: Moloich Photography Ltd.
Website: www.moloichphotos.com

What type of photography do you do? How did you get into it, and is it originally what you imagined you'd be doing?
I mostly cover entertainment and concert, live venue and artist photography.  I have included my bio for your reference.
Biography:
Dave Flewwelling has been a long time resident of Red Deer. Born in November 1974, to his parents Morris and Hazel Flewwelling, Dave grew up alongside his older brother Mike. Aside from Mike being a large musical influence on Dave, there was another significant influence which few would ever suspect. At an early age the boys received a vinyl copy of KISS "Destroyer" from their all too cool grandmother, Marjory Flewwelling. From those early days huddled next to the Fisher Price record player listening to KISS, Judas Priest and Iron Maiden the die was clearly cast.
Early in 2004, after a pay cheque deposit, Dave headed to the local McBain Camera Store in Red Deer and purchased his first Canon Rebel xTi camera. With little knowledge of DSLR cameras, Dave set out to understand his new toy and road companion.  Dave not only became skilled at documenting nature's raw beauty around him, but fun events in between. With several local bands surging in Red Deer, Edmonton and Calgary, Dave began to position himself to infiltrate the music scene and document his passion. Soon after – it happened.
With a pending Motorhead appearance in Edmonton, Dave sent the management an email requesting a media pass.  To his surprise, the request was honored!  Nervously, he made his way to the media pit at the Motorhead show, and in a statuesque blackened silhouette towering above, slung with a Rickenbocker walnut bass and a cherry red cigarette coal burning idly, stood the iconic Lemmy Kilmister.
The show opened with the traditional opening words from the Chief, "We Are Motorhead and We Play Rock n' Roll!" – with the end of that phrase he spit the cigarette at my camera.  Those words were the beginning. From that day forward began my adventure as a concert venue photographer.
Photography is my medium, my camera is my outlet; just as the music and instruments are the outlets for the musician.  The ability to document passion on stage with passionate imagery is inspiring and is likened to living a dream with few regrets.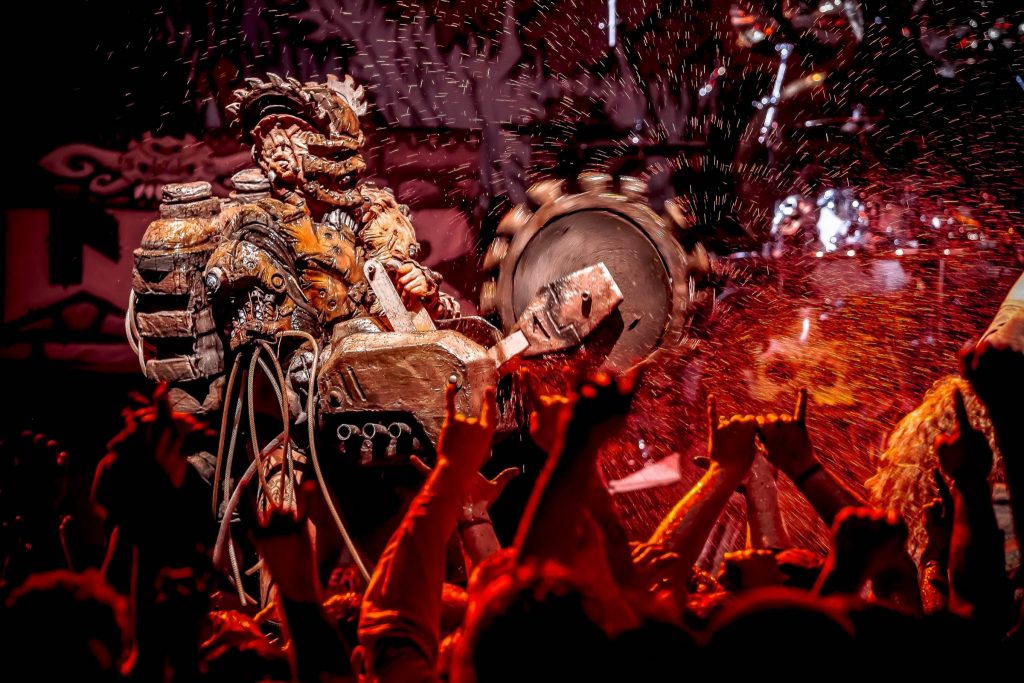 What or who are your photographic inspirations?
This is a rather funny question for me.  I never have really looked to others to define myself.  What I feel is what I develop as an image.  I don't feel that this undermines the inspiration process but for me, I feel that true development of myself comes from within.  There are several inspirations I draw from outside photography which are mostly music based.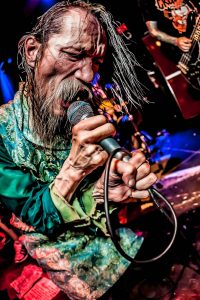 Music and the Independent music scene is where I draw my inspiration from.  I seek to document the road less traveled of many musicians and chronicle what many don't see in the mainstream.
Artists of Inspiration:
Motorhead
SNFU
Johnny Cash
Hank Williams Sr.
Faron Young
Ray Price
LC Ulmer
Robert Balfour
Jerry Lee Lewis
Do you have any favourite advice you've received?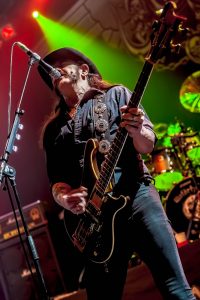 During my first photo op with Motorhead and while meeting Lemmy Kilmeister, he offered this:
". . .never do anything for anyone at any time for free.  Always remember you are the artist and they are the fan.  Your talent is a gift and shouldn't be lessened by their desire to own a piece of it."

Do you have any favourite piece of equipment that you own currently?
Currently, I operate with a Canon suite of gear including a 1D Mark IV, a 1D Mark III, and a newly added 6D.  Each of these bodies I hold near to my heart and each has its performance highs.  It's too hard to select just one.  That's like asking who is your favourite child.
Is there a piece of equipment that you feel you need to complete your kit?
The one camera body I would love to own is the Canon 1D X.  This camera is a beast but is sadly out of my budget and price range.  It isn't the end of the world, though, we all have to have a slightly "unattainable gold ring" in our lives that make us strive for perfection and that keeps us humble.
What advice do you have for photographers who aspire to do what you do?
You cannot excel at what you do without first doing it.  Get out there and shoot.  Shoot anything, shoot day or night – shoot till it hurts and then shoots some more.  Then. . . analyze and see what worked.  Learn what does and what does not and then modify your game and do it again.  Photography is less about what equipment you own and more about what you feel and how you convey that feeling and emotion to others.  Learn the conveyance of emotion first and your camera second.