Robert Bray's artwork framed on a Lancaster Black moulding from the new Classic Series collection (a combination of contemporary and rustic styles), featuring a double Digital Matte.
Digital Matte
We've worked meticulously to perfect this option by popular demand. Choose from a variety of set up options, including a custom colour picking tool.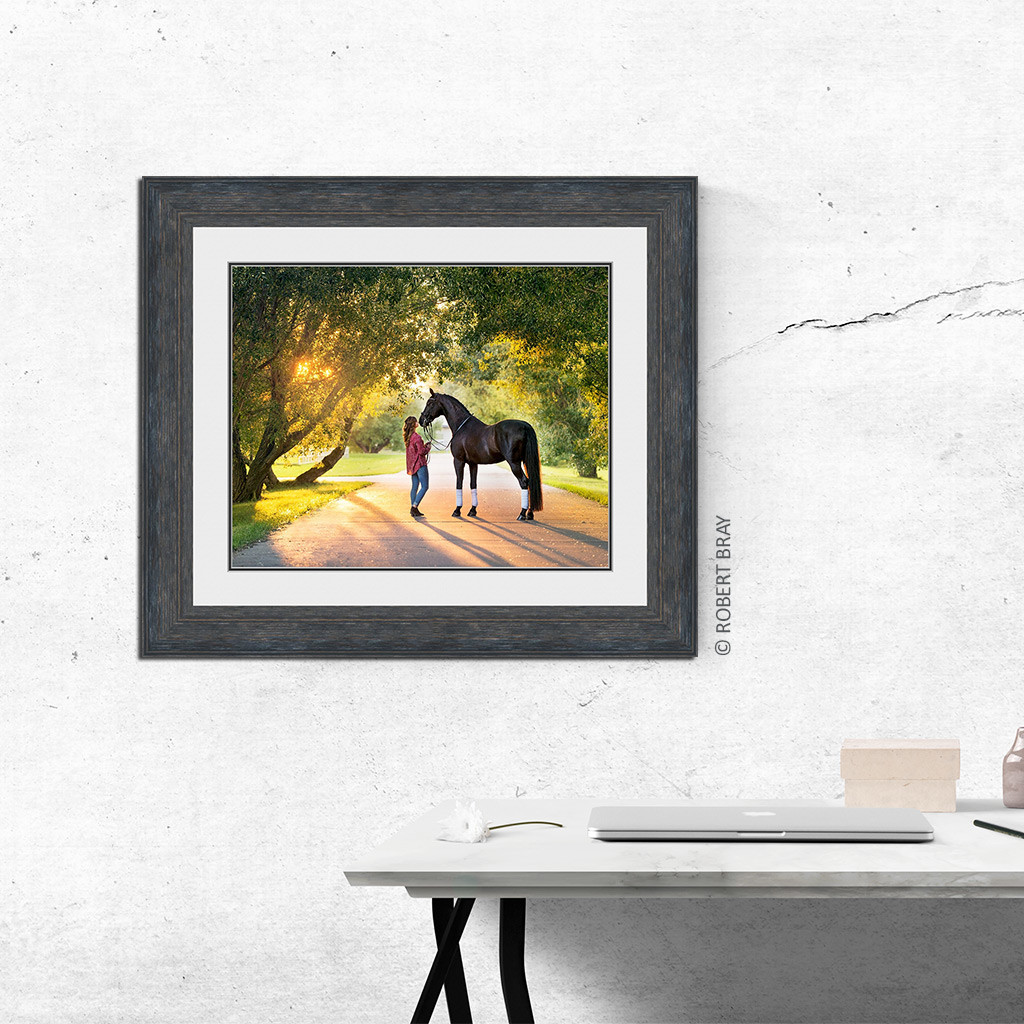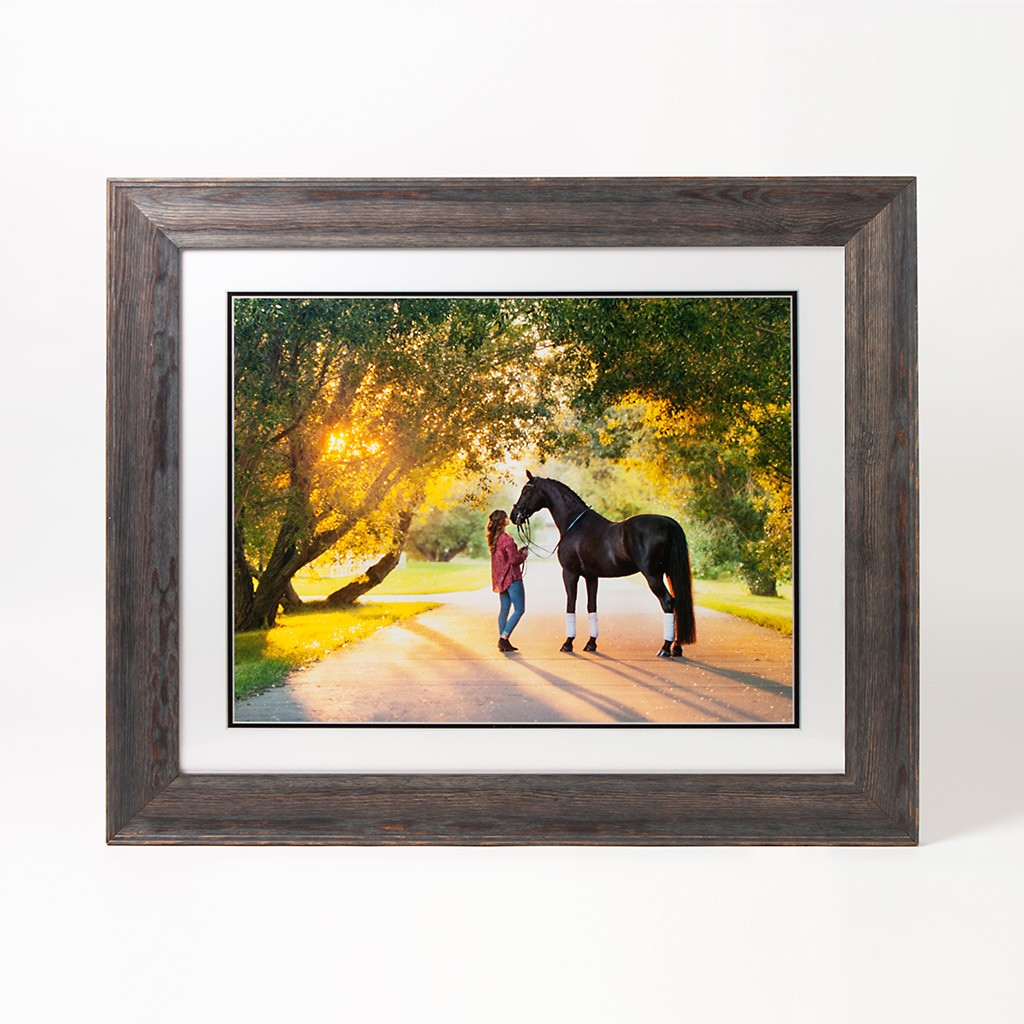 The option of adding a matte around your image is now
EASY, FREE, and looks AMAZING!
Digital mattes are an excellent alternative to traditional cardboard matting and are available in both single and double styles.

A black or white colour choice is as easy as a mouse click and extended colour choices are endless by using our built-in colour pick option; select a colour within your image and instantly it is applied to the matte. When choosing a double matte the colour of both the inside and outside mattes can be controlled independently.

The finished look provides all the beauty and sophistication of a custom matted print without leaving the studio, and, there is no extra cost.
Moulding Collections
Classic Series
Lancaster mouldings are inspired by the rustic and worn woods iconic to the Lancaster County, Pennsylvania landscape. Expressive of the modern era, these Finn mouldings are a nod to the revival of mid-century modern. 
Element Series
A soft metallic finish and contrasting edge create a modern perimeter for your work of art.