How did you get into photography & where'd you start?
I "started" my photography after graduating from university… I had planned to go to New Zealand for a year of traveling, and my father gave me his Canon AE1 to take, so I could get some "nice" pictures. I had only ever used a point and shoot prior to that, so, I signed up for an "Introduction to Photography and Film" course at the university, and learned what an f-stop was. The course was more focused on developing and printing than actually learning the art and craft side of things, but, it was a fantastic foundation to start from.
When I got back from my year in NZ, some friends were looking at the pictures I took, and asked if I'd be keen to take some family portraits of them with their young family… they said they'd pay for the film and developing costs, and buy me a case of beer. That shoot lead to more similar shoots, till I realized I needed money, not beer, if I wanted to keep doing this. My sister got married about the same time, and, since she knew I was a dirtbag skibum, and had no money to buy her a "real present", she asked if I'd be open to shooting their wedding photos as my gift to her.  I acquiesced, and low and behold, a cousin and some other friends asked I'd be keen to shoot their weddings with their small budgets.
I moved out to the mountains (Fernie BC) at about the same time, and started having more and more people reach out to me asking if I'd shoot their weddings. It got to the point where I was spending as much time shooting weddings and portraits as I was doing my "real job" of managing two hotel properties, that I decided to go for it and become a full time photographer.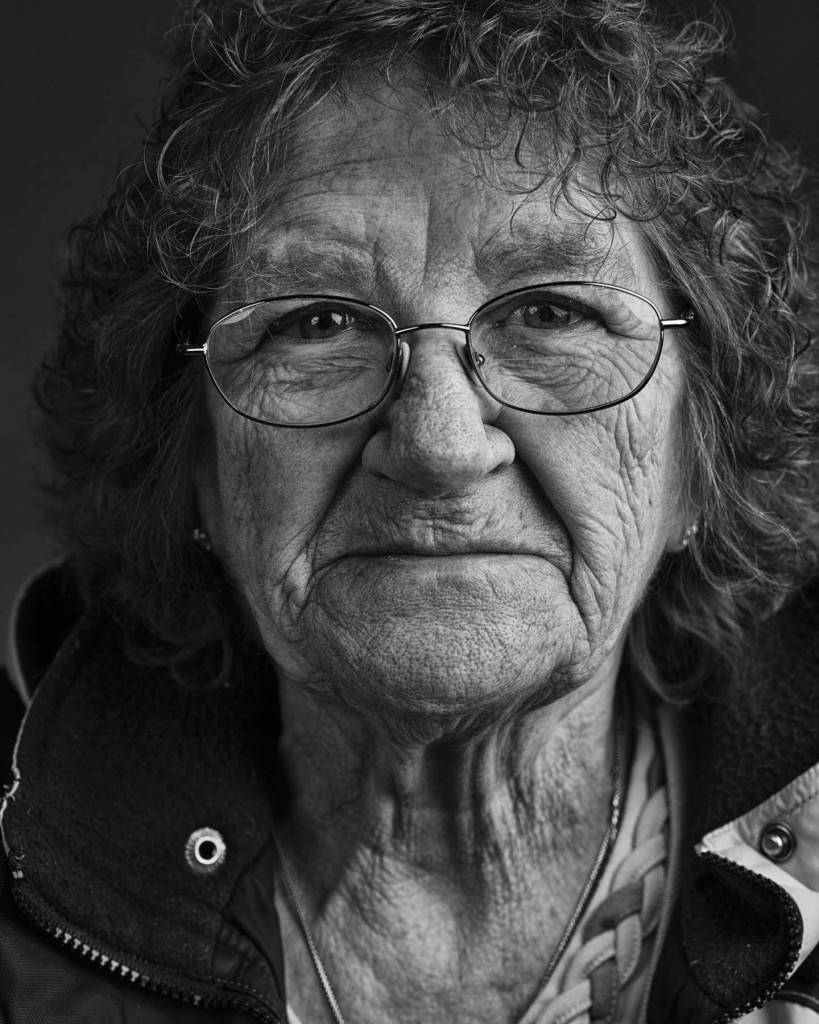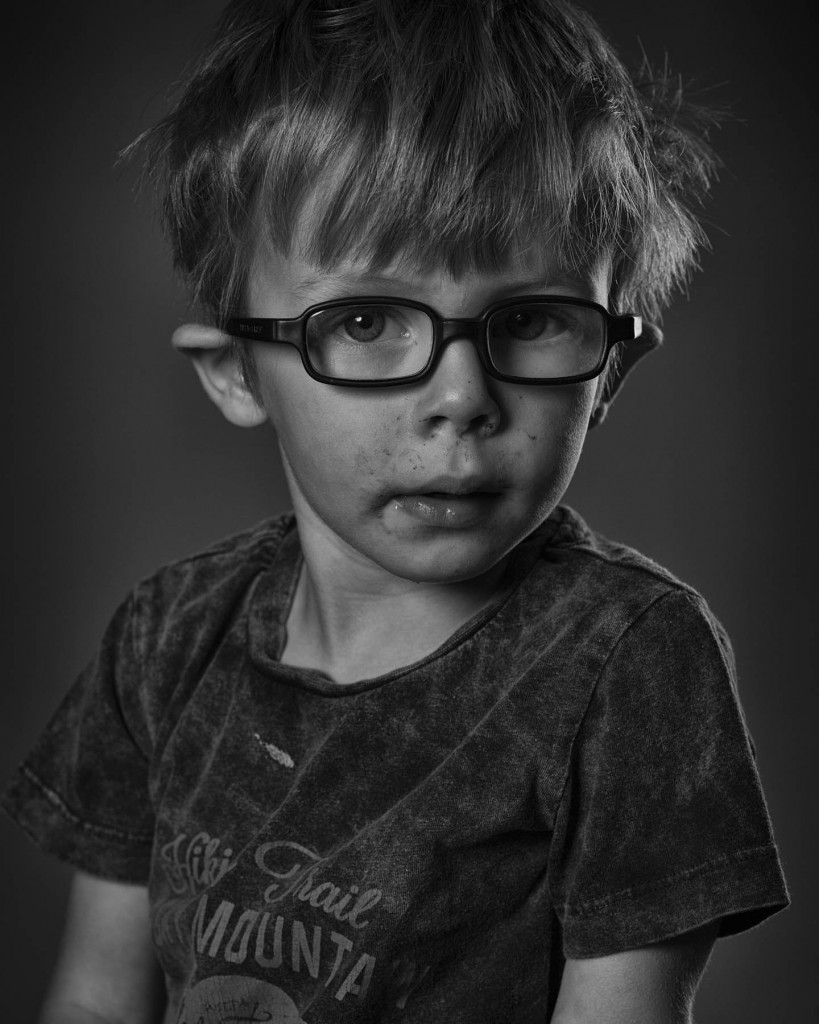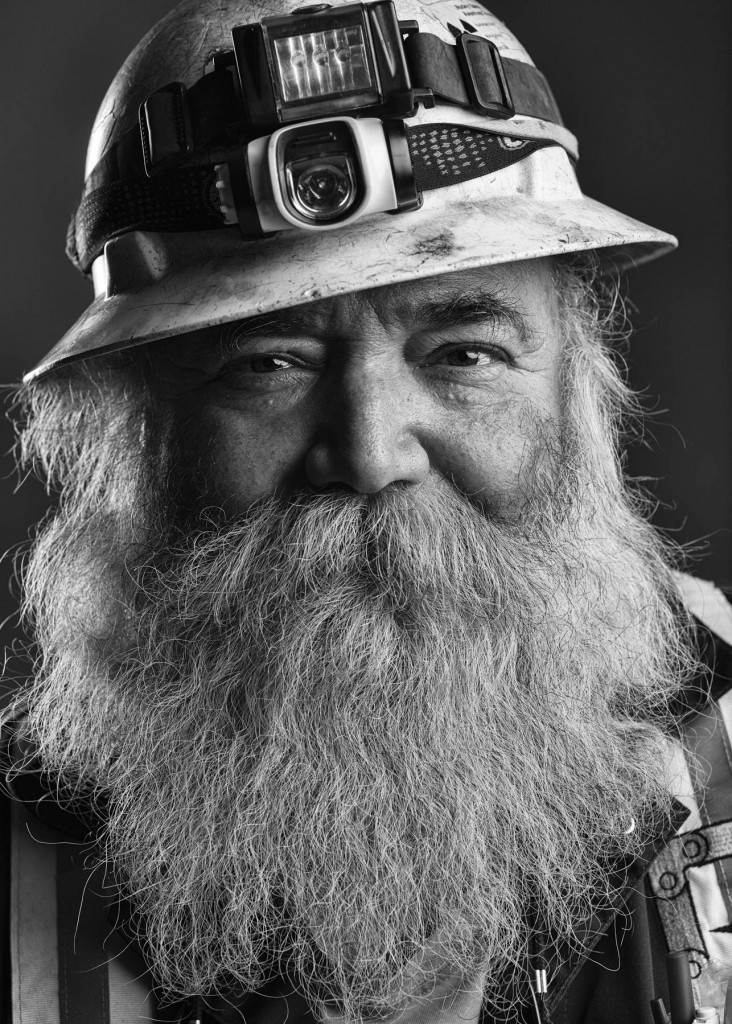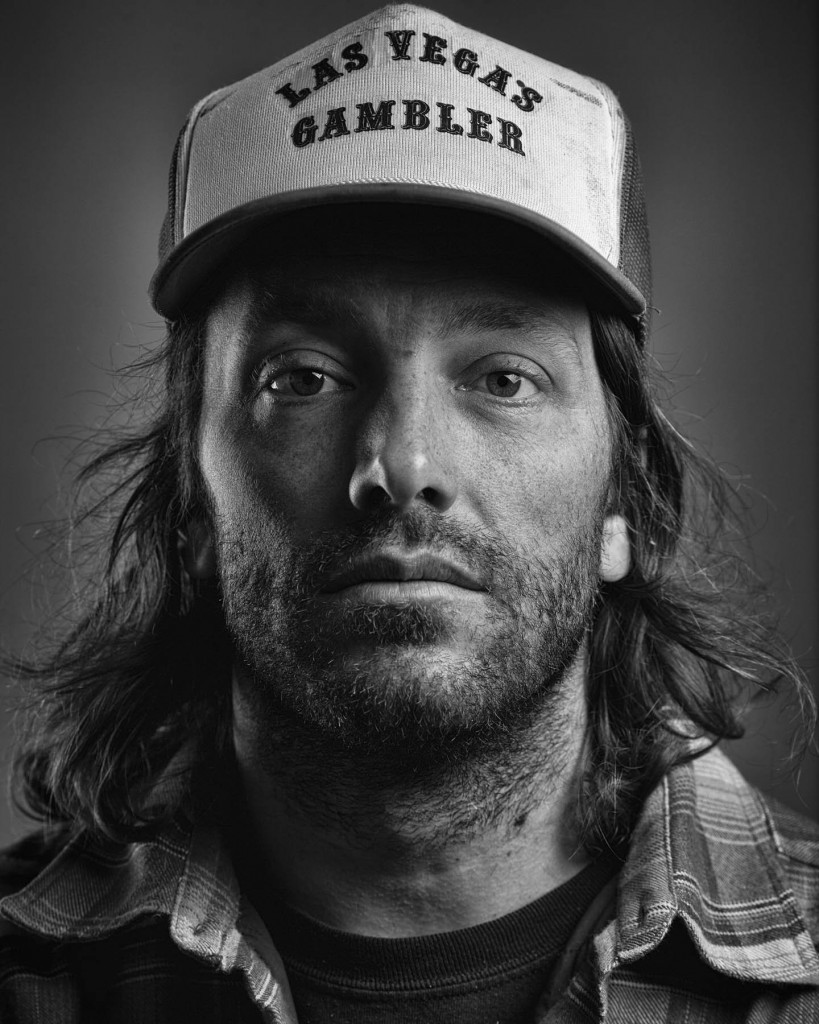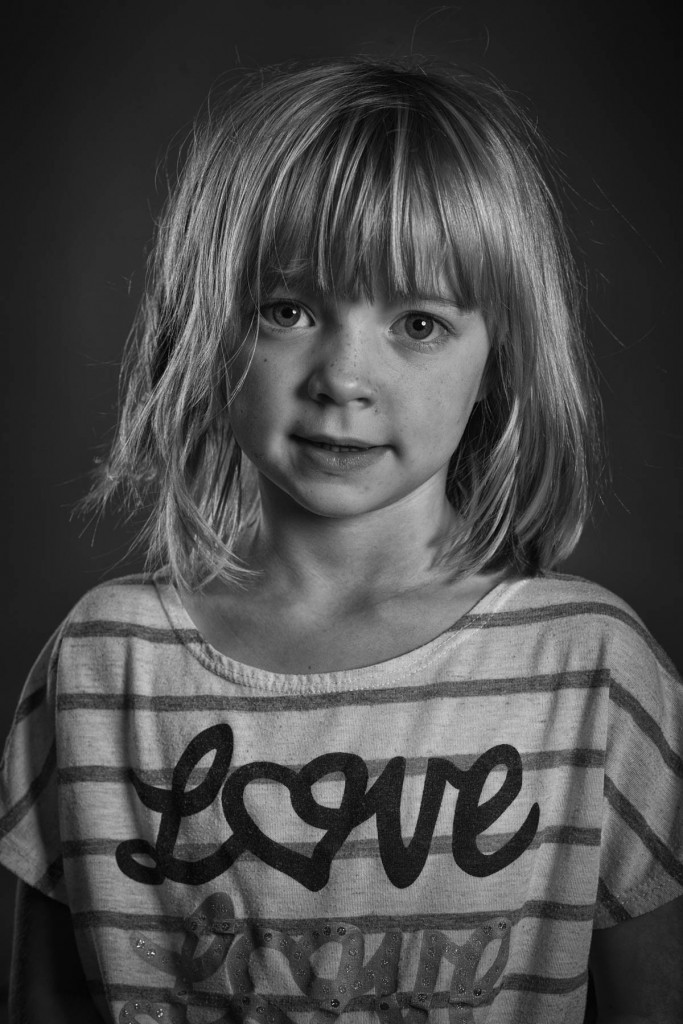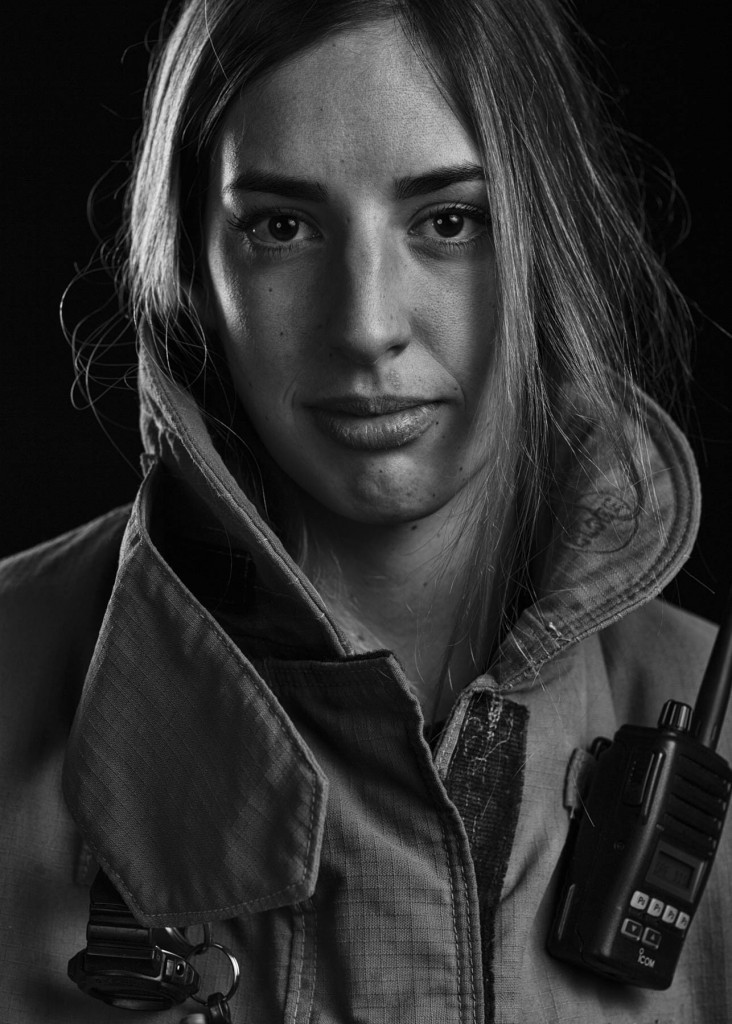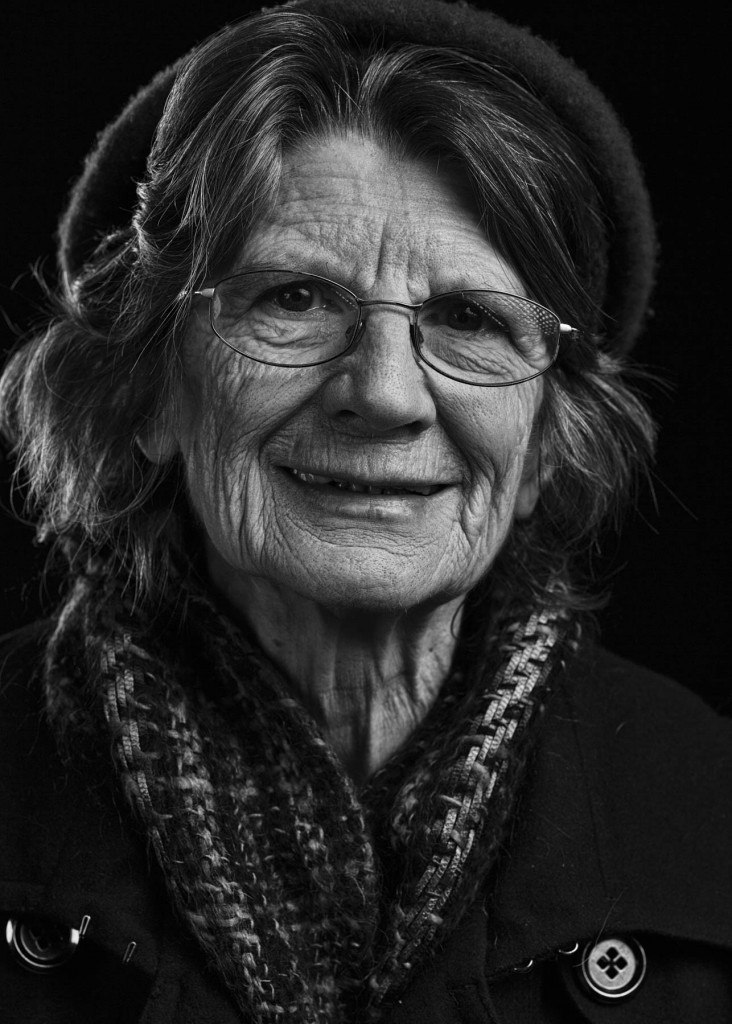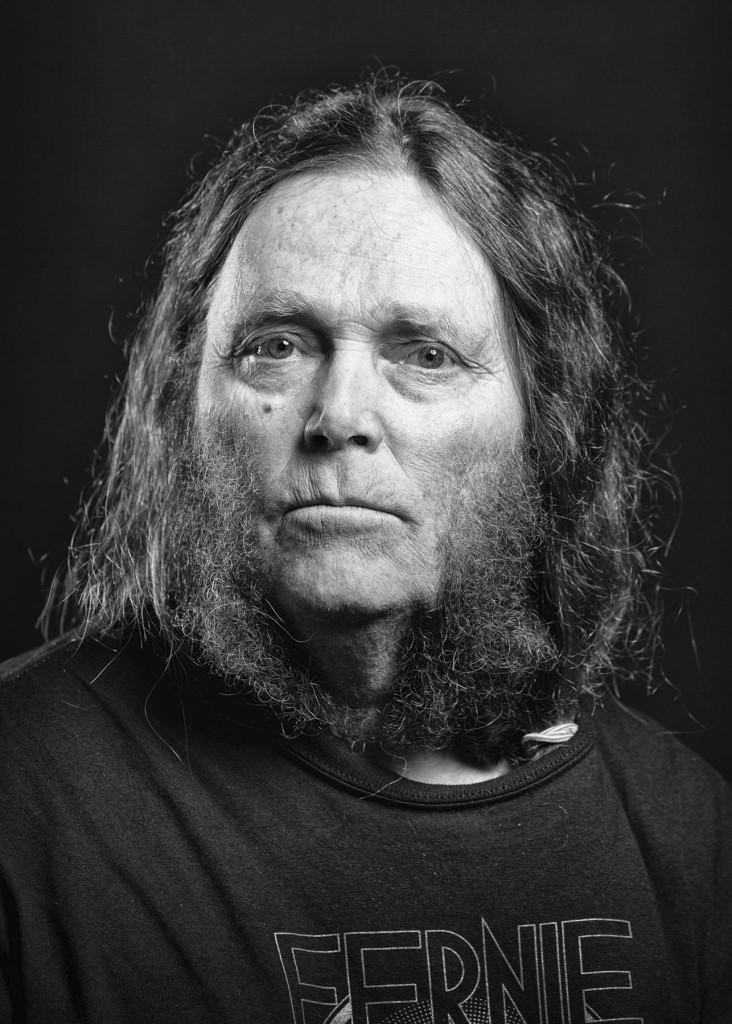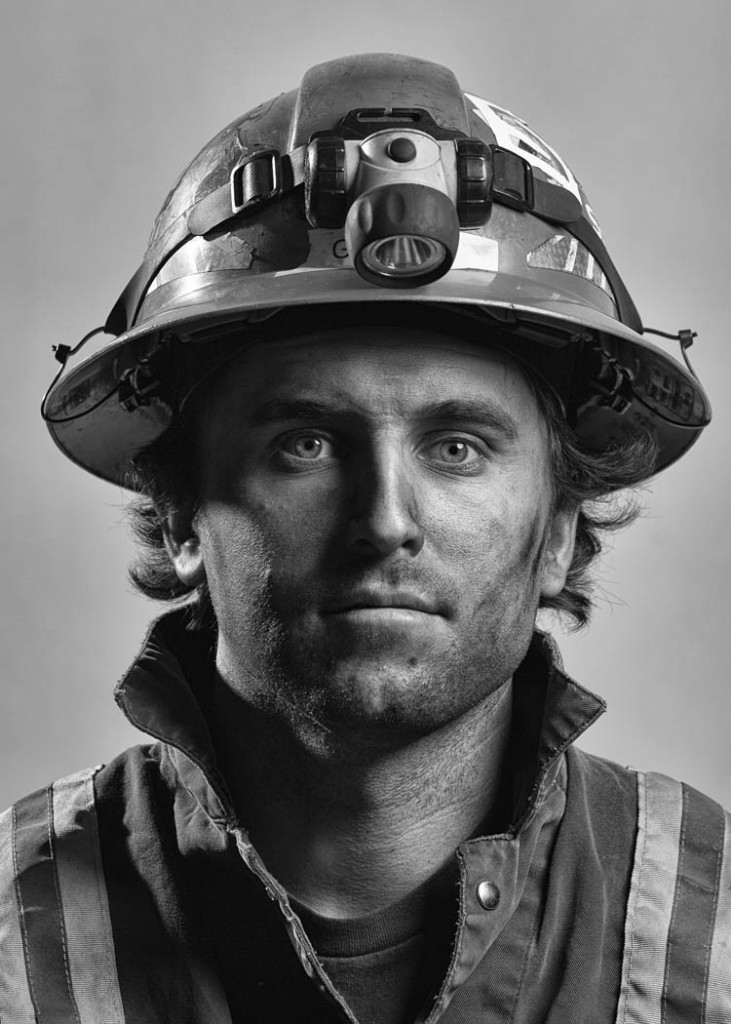 What are you shooting now?
About 4 years ago, I got the idea to create a portrait of every man, woman, and child who live in Fernie BC.  The project, I AM Fernie, has been a fantastic community project. To date, I've captured roughly 1600 portraits, and aim to get 4000 portraits (There are roughly 5200 full-time residents of Fernie, but, the population is highly transient and seasonal.) I have had an exhibition of the project, and just recently released, I AM Fernie – Volume 1, a collection of the first roughly 1000 portraits.
www.iamfernie.com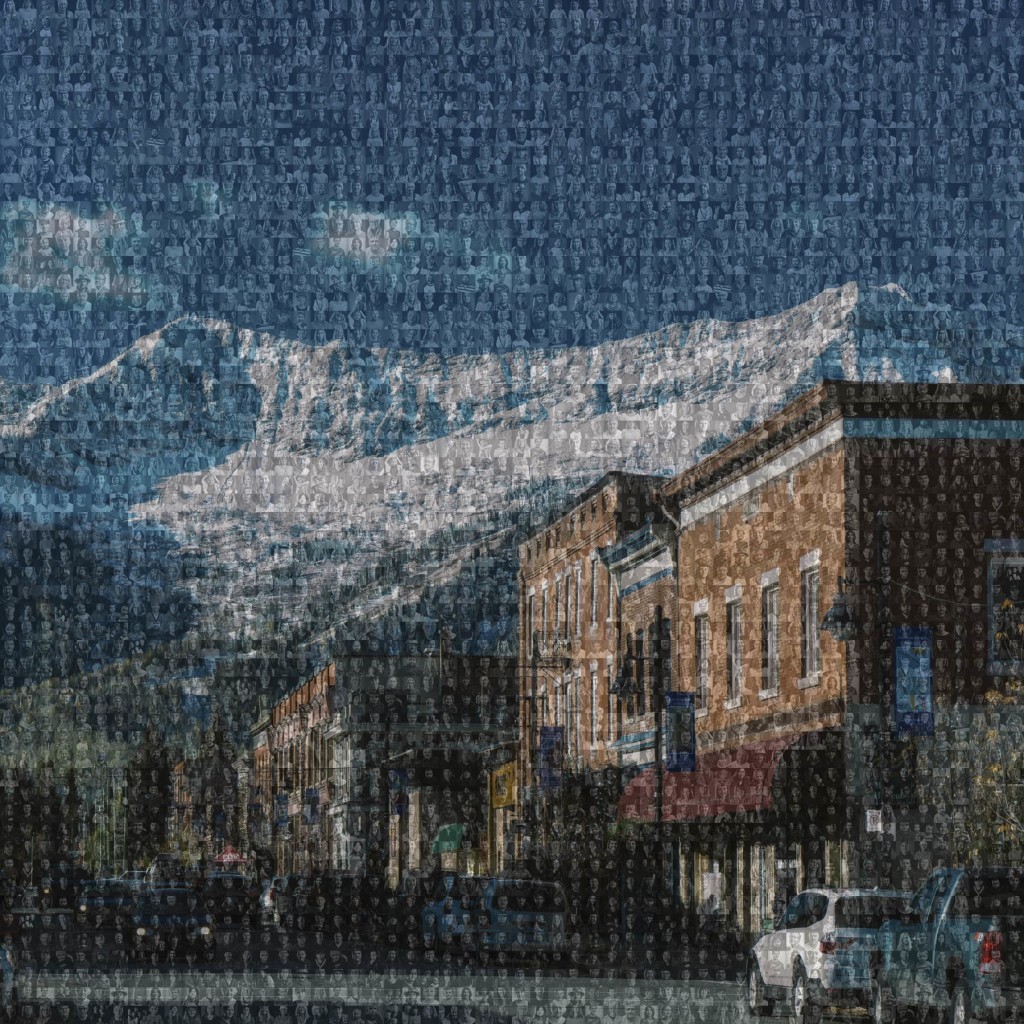 What inspires you?
Nature, humanity, technology, music, other art mediums… really, I get inspired by different things at different times. I moved to Fernie from Saskatoon to spend as much time outside in the mountains as I could, but, what I've found, and part of the reason I started my I AM Fernie project, is that the people of this community are so amazing, that they are the reason I've stayed. There are so many other creatives around me, working with all different mediums from graphic designers, sculptures, painters, entrepreneurs, musicians, that, I can't help but be inspired by the variations on "creativity" that surround me.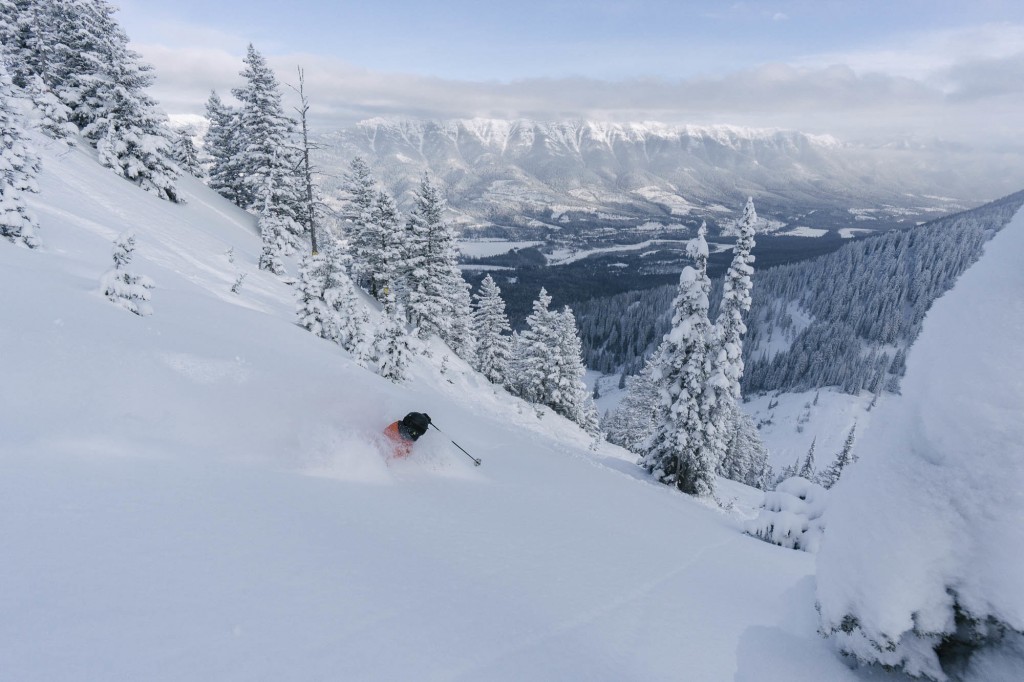 What does a day in the life of you look like? Are you an up all night editor or do you keep a strict schedule?
Ha. I've got a young daughter, so, my schedule is both in constant flux, and becoming a bit more regimented over the last couple years. Lately, things have been more focused on studio based projects, so, I would say it's typically more of a 9-5 type schedule.  But, I still love shooting sunrise, sunset, some astrophotography, and in the winter, as much ski photography as I can. So, when those things happen, the usual schedule gets a little muddled.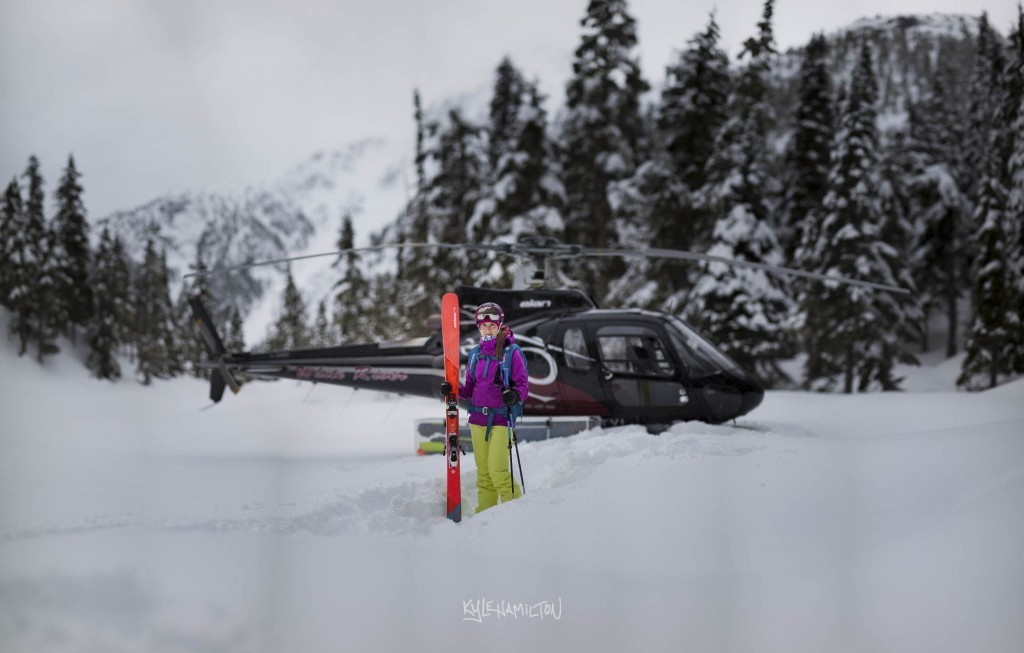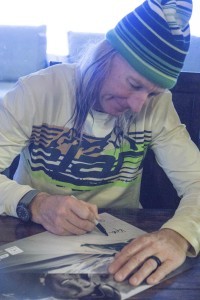 What would you say is your most memorable shoot? Do you still have an image? If so show us!
I've got two "shoots" that really jump to mind first and foremost when I think of what are my most memorable moments behind the camera.
The first one was getting a call to go shoot the product and action photos for Elan Skis's (the largest ski manufacturer in the world) newest ski, the Ripstick. When I asked who the athletes were going to be, I was told Glen Plake. If you're into action sports, skiing, or winter sports, you'll know how cool that was. As a follow up to that, this past January, Elan called me back, as they had updated the ski, and needed new images. Glen and his wife Kimberley were on the shoot, and one evening, I noticed that they were signing some posters for the other staff at the lodge we were staying at, and, looking at the poster, realized it was one of my images that was being used as the primary image. I sheepishly asked Glen if he would mind signing one for me. Watching one of your childhood heroes sign a photo you took was pretty darn cool.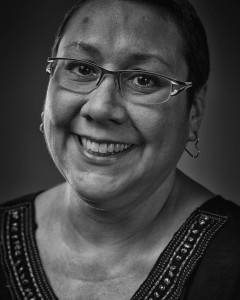 One of the other moments in my career that really stands out was when I started shooting my I AM Fernie project. A young woman, who had survived a major cancer battle, sat down for a portrait. We started chatting, and she started talking about the relief and exhilaration she felt when the doctor told her the cancer was in remission. Without thinking, I asked her to go back in her mind, and walk out the door of that doctor's office again. The overwhelming emotion that came flooding back in her made me fear I had overstepped a boundary. I clicked the shutter. She then thanked me taking the picture at that exact moment. When she saw the image come up on the screen, she turned and hugged me, the biggest bear hug I'd ever received. I had captured her, just as a tear was welling up, but, you could see in her eyes the joy, relief, excitement, everything that you'd imagine would be going through someone as they heard that their cancer was gone. She told me she had never had anyone ask her about how she felt at hearing those words from her doctor.  We both had an emotional moment together.
What is the biggest challenge you face in your photography genre?
Hmmm, that's an interesting question, mainly because my work spans many genres. I shoot weddings, commercial and corporate stuff, action sports, landscapes… so, maybe that's my biggest challenge, not being able to narrow my focus down to one specific genre? Living in small town, with a number of very talented photographers around, I have had to maintain a bit of diversity in my photography to make sure that I am making enough money each month to pay the bills. I do often talk to my wife about moving to a larger centre so that I can push my photography in a specific direction, but then, I visit the city, and the lifestyle and issues of city life (traffic, lack of "community" in neighbourhoods, etc.) makes me remember that we all make sacrifices in our lives to live how we want to live.
To you, what is Photography?
It's going to sound cliché, but, photography really seems to be my "raison d'être". I've contemplated selling my gear and going back to a "regular" job, but, I've learned that when I feel like that, I just need to take a day or two, throw my cameras in a backpack, and head out and shoot freely. No expectations, no client deadline, just go see the world through my viewfinder.  I always come back feeling refreshed, rejuvenated, and like I'm ready to tackle whatever comes my way. Photography is the perfect balance of science and technical skills to get a great exposure, and artistic expression to put emotion into an image. The other thing that I've really been pushing clients, and myself, to do more of is print images. A digital file is nothing until it is displayed. Prints hanging on the wall are a constant reminder of whatever that image means to the viewer.

Who are some of you favorite photographers past or present?
Growing up, I was always really into skiing, and outdoor activities. It's pretty much why I moved to Fernie and do what I do for fun. I had posters on my walls of images shot by Mark Gallup and Henry Georgi. Little did I know, that both of these guys live in Fernie, and I now count them as friends.
On the more present front, I've been following Chris Malloy on Instagram and Facebook for a little while now. He shoots nostalgic scenes on medium format and large format film, at night. His images have a very distinct character to them, and his style is quite unique. Someday, I'm going to meet him, and buy one of his prints!
Now's your time to brag, what achievement are you most proud of in your photography career so far and how do you measure your success?
I'm too humble to come up with one career defining achievement, but, I think probably what I'm most proud of is the fact that I've managed to make a career out of photography. The struggle is real, and I need to hustle every single day to make sure I'm paying the bills, and keeping my family fed. I came into photography because I loved the art form, but, quickly realized that to be successful, and to make it my profession, it was going to be work.  For me, measuring success in any endeavor is about where I'm at relative to where I set my goal marker. Whether it's financial, critical acclaim, or whatever, I like to set a goal, and work towards it. If I meet, or exceed my personal goal, then I consider that a success.
What advice would you give to someone who is just starting out?I get asked this question quite a bit by people just starting out, looking for advice. The response is usually a question back at them: Do you want to be a photographer as career, or as a hobbyist? If it's a hobbyist, just go out and shoot, then don't be afraid to show your photos.
If you want to make photography your career, before you sign up for another workshop, or download another "how-to" tutorial online, do yourself a favour, and enroll in a business admin and accounting class or course.  If you're wanting to pay your bills with your camera, you need to learn how to run a business. Honestly, only about 15-20% of my time is actually spent shooting and editing. The rest is admin, marketing, and all the other "fun" things that business owners deal with on a day to day basis, no matter their industry.
www.kylehamiltonphotography.com