How did you get into photography & where did you start?
Wolfgang:  Originally from Austria that's where I started. I was in my 3rd year of university-college in my early 20's to become a landscape architect when I wanted to get my first own camera (my mom had always been into it with an old Yashica with optical viewfinder). I looked around in the classifieds in newspapers (no internet widely available back then, man that makes me feel old …) and there I found a used Nikon F3 (yes film ? ) and got it together with a manual Nikkor 50mm f1.8. I started off with people-portrait shots.
After my move to Canada I met my wife which I successfully infected with the photography virus and together we developed a love for nature/wildlife photography, which is our current main-focus.
Julie:  Yes, I am infected!  We also volunteer for Edmonton based WILDNorth (formerly Wildlife Rehabilitation Society of Edmonton) as part of their rescue, transport and hotline volunteer force. Of course, we help them out with our photography services and lead some WILDPhotography Experiences for them teaching responsible wildlife photography.
What are you shooting now?
Wolfgang:  Currently we shoot Nikon cameras (D500/D7200/D7000/D5300) and an assortment of Nikon, Sigma and Tamron lenses from 8mm to 500mm.  The dx-bodies help us with the extended reach through the crop factor as with wildlife it is mainly a one-time to get the shot-no reset or repose situation.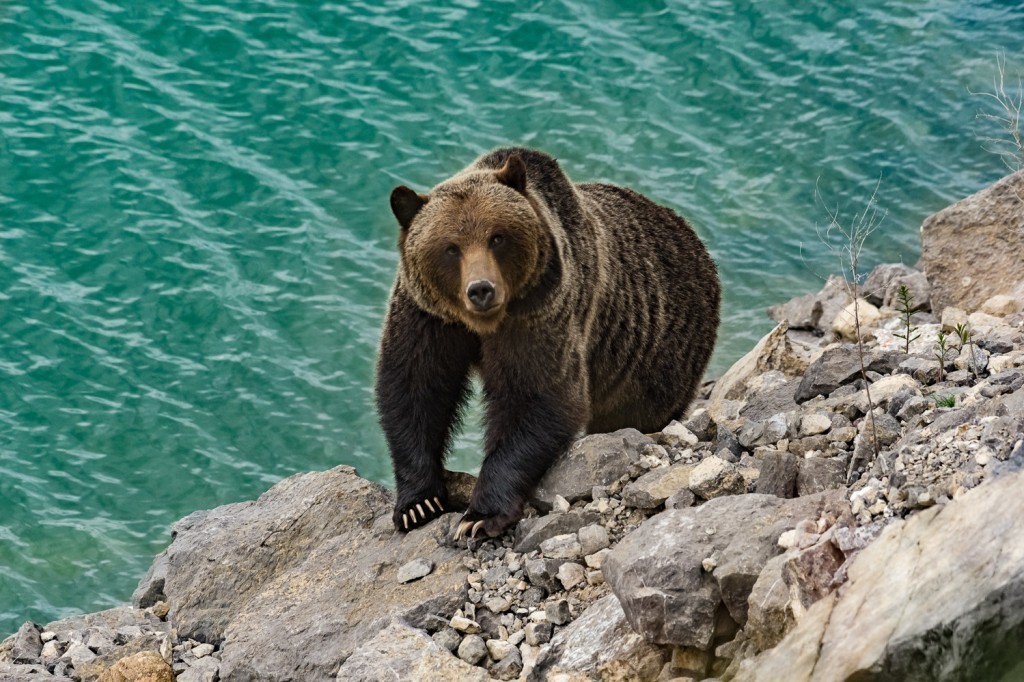 What inspires you?
Julie:  Part of what drives us is our love for nature, the beauty all around us and our desire to show people what is outside of the busy cities and what is in danger of being lost due to human encroachment.
We also want to give people a chance to see places they might not be able to visit themselves and educate with our photos about nature, animals and environment.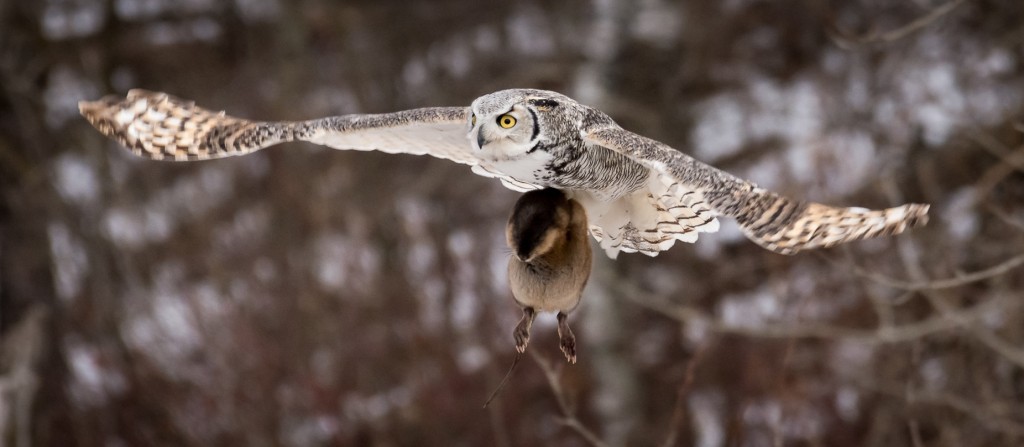 What does a day in the life of you look like? Are you an up all night editor or do you keep a strict schedule?
Wolfgang:  Usually when we go out on a 'photo safari', our day starts close to sunrise. Camera gear, lunches and maps are packed and off we go.  
A lot of our tours are daytrips which can extend up to 15+hrs on the road, but we also do 'destinations'.
Julie:  We go to the mountains every few months.  This is a must for Wolfgang as he grew up on the edge of the European Alps… he's part mountain goat! I grew up in southwest Saskatchewan (part gopher).   Anyway, in the mountains, we usually get up at sunrise and shoot for a few hours.   We find a quiet place to eat and nap during midday hours then shoot some more in the afternoon. These days can go from well before 6am to well past 10pm, depending on the time of year.
Wolfgang:  Usually we don't get a chance to edit much while on the road.  Just safety back-ups are made and quick social media posts.  To give you an idea: During a trip to Vancouver Island last year, between the two of us we shot close to 7000 pictures in one day!  We were on a grizzly bear tour to Knight Inlet.  We also saw dolphins, porpoises and whales on the way there. That was our 'biggest day' by photo count yet. We also try to take the pictures as close to what we want so that besides basic editing (cropping, brightness, sharpness and so on) we don't have to do too much there. We don't take elements from one picture and photoshop it into another, that's more digital art then photography in my opinion. Don't get me wrong there-some people have amazing skills that way and their results are amazing, it's just not where we are.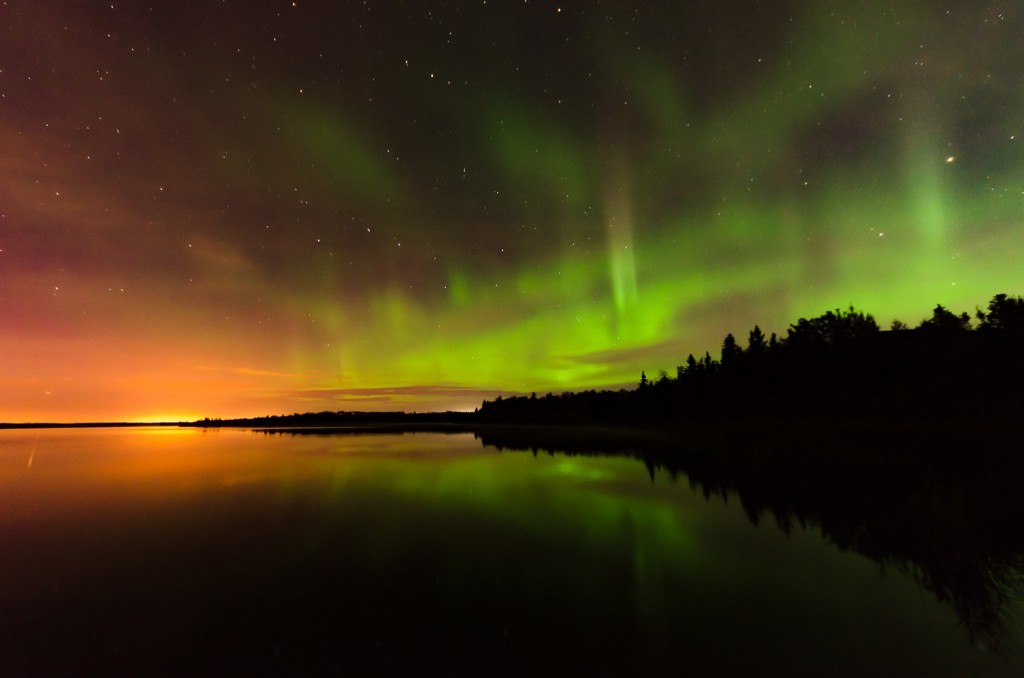 What would you say is your most memorable shoot? Do you still have an image? If so show us!
Julie:  The dolphins last May!  I was hoping that we would see dolphins while we were on the grizzly bear tour and we did.  And I didn't take a single photo… I was too busy just watching them.  Thank goodness Wolfgang snapped a few hundred.
Wolfgang:  Mine was a few years ago taken at Patricia Lake in Jasper NP. It was a cold October night when I decided to drive up to see if I can get some nice starry sky pictures with Mt Pyramid. At Patricia Lake I stopped and set up on the beach when I noticed that there were four people on the other shore of the lake having a bonfire and singing. It was such a clear night that I could tell the individual voices apart (that's how I know there were four) and heard their guitar even though they were hundreds of meters away. To top it off, a pack of wolfs in the area started howling. It felt like I was in a dream.
I stood there (freezing) for half an hour or so and absorbed it before I got too cold and left. This memory is very clear in my mind, and until today I can hear the wolfs.
What is the biggest challenge you face in your photography genre?
Wolfgang:  Big challenges these days include ever changing technology standards, rising costs and the seemingly infinite number of pics taken by people with all sorts of devices, and there is a flood of input; getting noticed can be a challenge.
We also do not believe in baiting animals for a shot which makes 'spectacular' hunting shots (e.g. of raptors) significantly more difficult.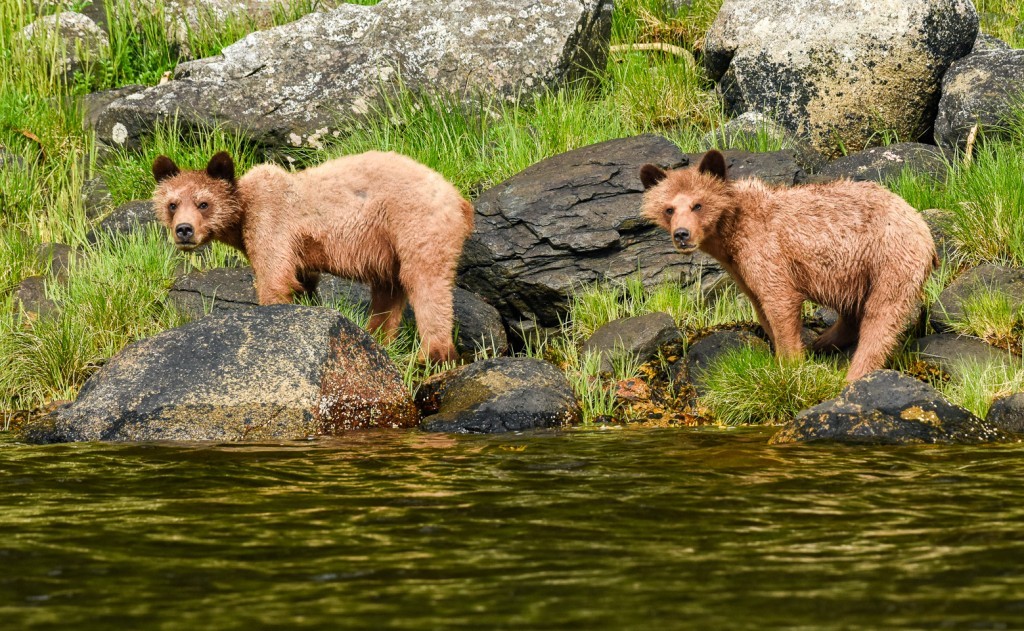 To you, what is Photography?
Wolfgang:  To us, photography is a form of storytelling and it gives us the opportunity to share our awesome encounters. Some stories are interesting, others are just 'awesome' and others are a bit sadder (e.g. the owl stuck in a grill, bears 'feeding' on iced capps thrown at them by tourists). Nevertheless, these stories should be told… the world has many shades of colours and greys to offer.
Who are some of you favorite photographers past or present?
Wolfgang:  Benjamin von Wong, Steve Perry, Jeanloup Sieff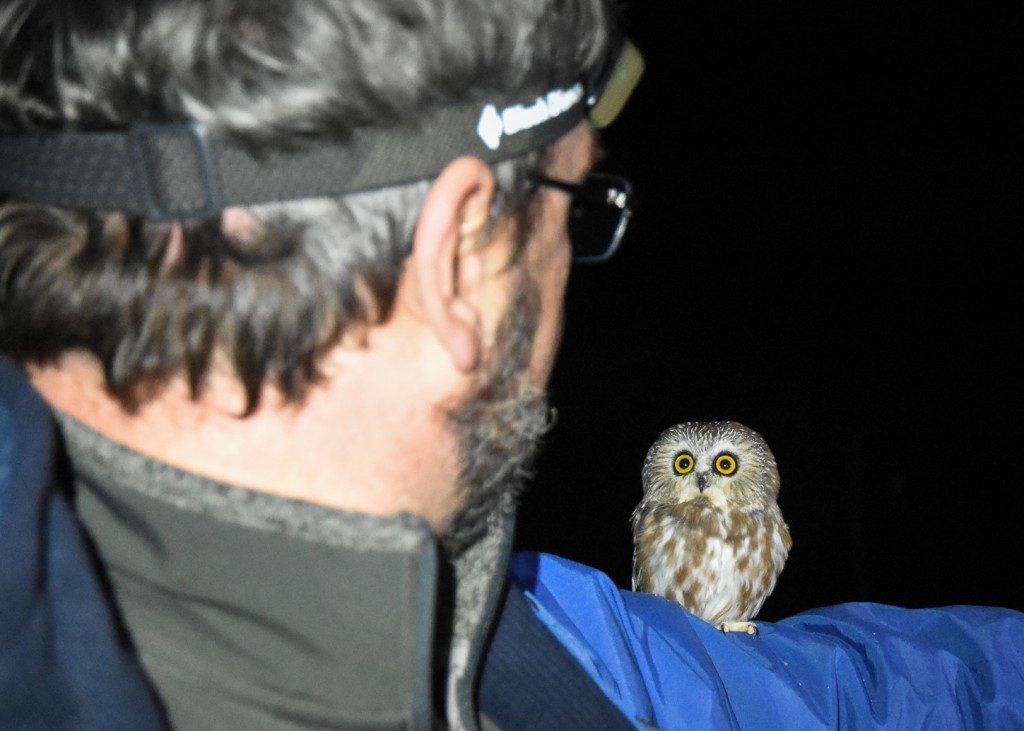 Now's your time to brag, what achievement are you most proud of in your photography career so far and how do you measure your success?
Julie:  I think our biggest achievement is being able to go out and do what we love.  We still supplement our income with day jobs, but we are optimistic that someday soon we'll be able to focus 100% on photography.
Wolfgang:  Success is hard to measure but if loving what you do is a measurement then we are very successful.
What advice would you give to someone who is just starting out?
Best advice we can give is: follow your dreams and don't give up!  If life makes you take a detour… well, detours are usually necessary to give you time to get ready for what's to come!
https://jawnaturephotos.com
https://www.facebook.com/JaWNaturephotos/
Instagram: @jawnaturephotos