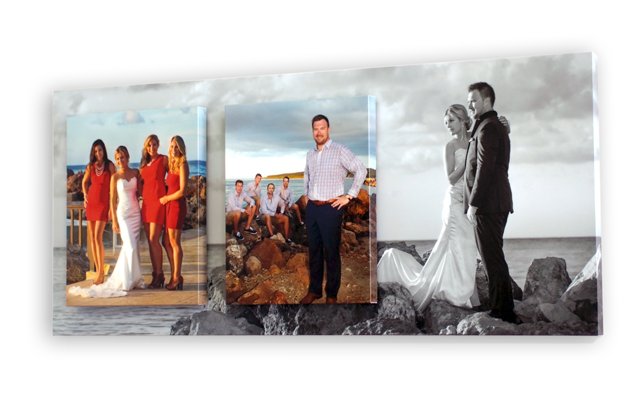 Gallery blocks start as a professional photo print, laminated, heat pressed over a solid wood frame and arrive ready for display using our 2-part french cleat.
Stacked Gallery Blocks let you mount one or more blocks atop another as though they are floating slightly above the background block.
Explore the possibilities of adding another dimension to your art! Order NOW this product using our Classic ROES.