Newcomers :


 You are seriously considering entering the photography market. You have tons of questions relating to running a photography studio.
Your answers are right here in the Passion to Profit ebook « Free ».
It's FREE!
WHY DO YOU NEED THIS BOOK?
Because, it will allow you to match your passion with the concept of making profits. Profits are essential to make a good living while sharing your talent.
https://www.photocoachonline.com/passion2profits/
Receive the free e-book along with a series of short videos to shed more light into your project.
Boost your sales in a snap!


 One of the biggest challenges is to answer sales objections.
You're too expensive!

We'll call you back!

We chose another photographer!
To say the least, it's frustrating not to have the right words to turn this prospect into a faithful client.
No longer will you have to worry about sales objections.
Click here to receive a FREE e-book on a few of the most common sales objections.
https://www.photocoachonline.com/7_sales_objections/
7 Quick Ways To Make Mores Sales
Take your studio to a higher level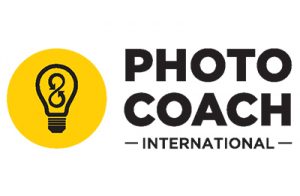 You want it to become your full-time job,

You want to take your studio to a higher level.
How?
Simple! Not really.
Unless you have a « System ». A system that will be your roadmap to see clearly into your future.
A series of videos and practical exercises paving the way to :

Higher perception of value for your work,

More focused activities,

Making more money,

Getting more qualified clients,

Selling more,

A more balanced life.
76 videos, 14 hours of powerful content, 36 practical exercises.
Your solutions are here :
Learn More and get started with Photo coach international today