Switchover to new version 8 Album ROES is automatic or click here to download the software.
Enhanced Security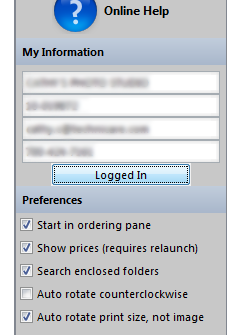 Enhanced security in this new Order Entry Software requires the use of a valid TECHNICARE account number.
This can be found under the 'My Information' tabs inside any of the current ROES launches: Classic, Albums, Press, Gift and Sports.
More enhancements includes
•    Easier to use interface
•    New exciting features